Teachers this year include members of the Schumann Quartett and Jerusalem Quartet, including violist Alexander Pavlovksy, who is also artistic director of the Zeist Music Days.
Schumann Quartett
Erik Schumann violin, Ken Schumann violin, Veit Hertenstein viola, Mark Schumann cello
"Fire and energy. The Schumann Quartett plays staggeringly well […] without doubt one of the very best formations among today's abundance of quartets, […] with sparkling virtuosity and a willingness to astonish"
Süddeutsche Zeitung
The Schumann Quartett has reached a stage where anything is possible, because it has dispensed with certainties. This also has consequenses for audiences, with from one concert to the next have to be prepared for all eventualities."We really want to take things to the extremes, to see how far the excitement and our spontaneity as a group take us", says violinist Ken Schumann.
The three brothers Mark, Erik and Ken Schumann have been playing together since their earliest childhood – meanwhile violist Veit Hertenstein completes the quartet. The four musicians enjoy the way they communicate without words. The quartet's openness and curiosity may be partly the result of the formative influence exerted on it by teachers such as Eberhard Feltz, the Alban Berg Quartet, or partners such as Menahem Pressler. Clarinettists Sharon Kam and Jörg Widmann, pianists Fabian Müller and Anna Vinnitskaya, and soprano Anna Lucia Richter are among the quartet's current partners.
On the occasion of the 100th anniversary of the radio, the quartet will dedicate itself to a very special project: an album of pieces around and from 1923. Together with the Bavarian Radio, they will record works by Alban Berg, Leoš Janáček, Ernst Krenek and Aaron Copland.
https://www.schumannquartett.de
Jerusalem Quartet
Alexander Pavlovsky violin, Sergei Bresler violin, Ori Kam viola, Kyril Zlotnikov cello
"Passion, precision, warmth, a gold blend: these are the trademarks of this excellent Israeli string quartet."
New York Times
Since the ensemble's founding in 1993 the four Israeli musicians have embarked on a journey of growth and maturation. This journey has resulted in a wide repertoire and stunning depth of expression, which carries on the string quartet tradition in a unique manner. The ensemble has found its core in a warm and full, human sound. This approach allows the quartet to maintain a healthy relationship between individual expression and a transparent and respectful presentation of the composer's work.

The Jerusalem Quartet is a regular and beloved guest on the world's great concert stages. With regular visits to North America, the quartet has performed in cities such as New York, Los Angeles, Philadelphia and Washington. In Europe, the quartet enjoys an enthusiastic reception with regular appearances in London's Wigmore hall and Theatre des Champs-Elysées, as well as special guest performances at festivals such as Salzburg, Verbier, Schleswig-Holstein and many others.

The quartet's recordings, particularly the albums featuring Haydn's string quartets and Schubert's Death and the Maiden, have been honored with numerous awards such as the Diapason d'Or and the BBC Music Magazine Award for chamber music. In 2019, the quartet released a unique album exploring Jewish music between the wars and its far-reaching influence. Israeli soprano Hila Baggio joined the quartet to perform a collection of Yiddish Cabaret songs from Warsaw in the 1920s. Schulhoff's Five Pieces (1924) and Korngold's Quartet No.2 (1937) are completing the program.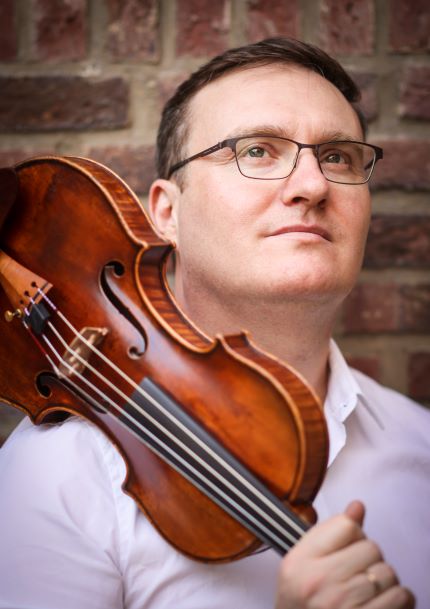 Alexander Pavlovsky, violin
As founder and first violinist of the internationally acclaimed Jerusalem Quartet, Alexander Pavlovsky has established a reputation as a highly accomplished chamber musician, soloist and teacher. He is a graduate of the Jerusalem Academy of Music and Dance in the class of Prof. Matvei Lieberman, and of the Young Musicians Group of the Jerusalem Music Centre, founded by Isaac Stern.
He has collaborated with many famous musicians such as Sir András Schiff, Mitsuko Uchida, Menahem Pressler, Gary Hoffman, Paul Meyer, Sharon Kam, Veronika Hagen and Nobuko Imai. As a soloist, he performed with many orchestras, including the Jerusalem Symphony Orchestra, the Kiev Chamber Orchestra and Israel Camerata.
Alexander Pavlovsky has given masterclasses at the Royal Academy of Music in London, National Academy of Music in Melbourne and Sydney Conservatorium, Zeist Chamber Music Course in the Netherlands and Valladolid Auditorium in Spain.  Since 2008 he is the artistic director of the Zeist Music Days and since 2022 he holds a professorship of string chamber music at the University of music and performing arts in Graz, Austria. 
hwww.jerusalem-quartet.com/index.php/about/alexander-pavlovsky-first-violin