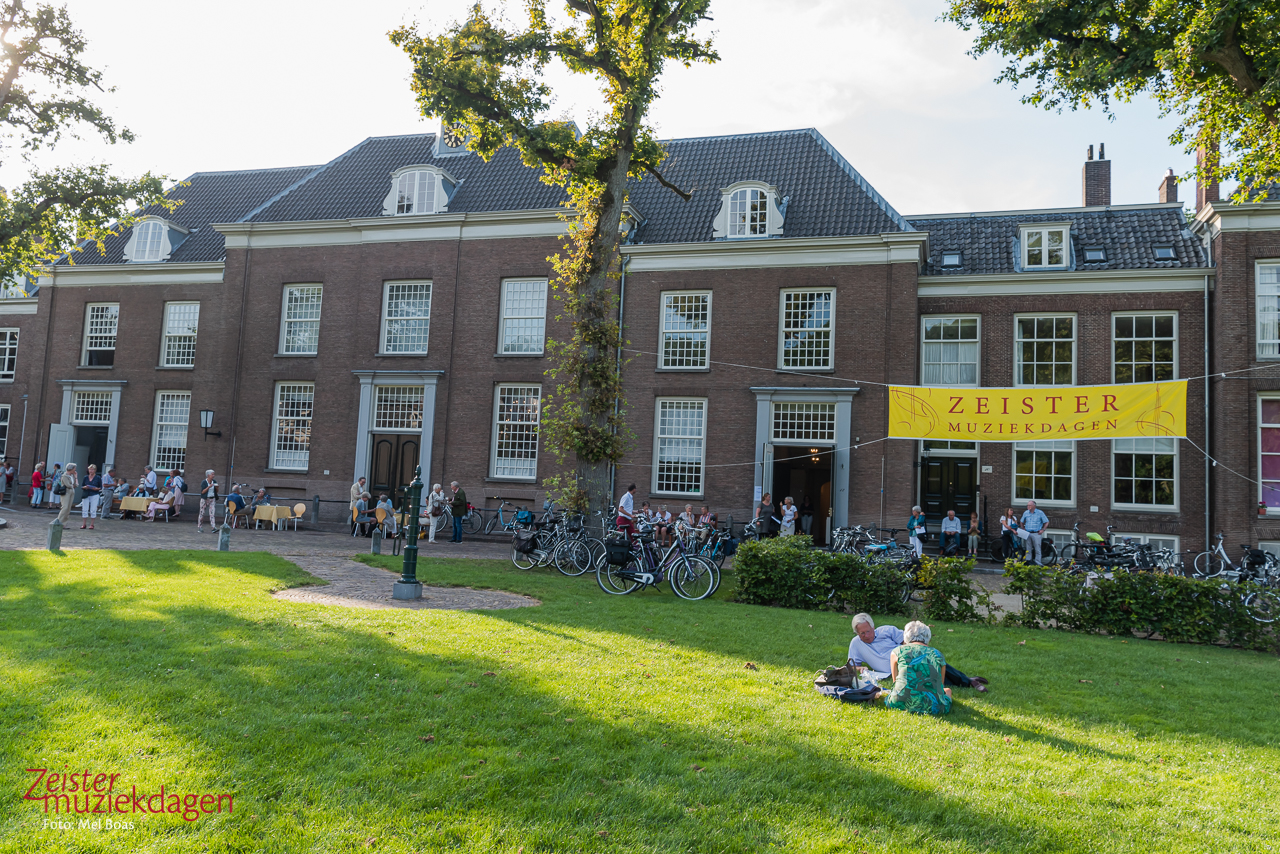 Zeist Music Days is an international two-week chamber music festival taking place in Zeist (The Netherlands), that's being organized every year in August; in 2022 from the 13th until the 27th of August. It's an inspiring course full of masterclasses and concerts by internationally renowned musicians. Since 2009, Zeist Music Days festival has been under the inspiring artistic leadership of Alexander Pavlovsky, first violinist of the Jerusalem Quartet.

The festival offers a series of concerts at the Moravian Church in the historic surroundings of Zeist Castle by world famous ensembles, a fringe program presenting cross-over concerts, lectures, films, etc. and an extensive talent development program with daily masterclasses. The masterclasses are offered by renowned musicians. The teachers for this year will include all members of the Cuarteto Quiroga (Spain), Quartetto di Cremona (Italy) and Alexander Pavlovsky from the Jerusalem Quartet (Israel).
There is a program of Young Talent concerts in Zeist and its surroundings, in which the masterclass students will perform. The masterclasses take place at Kontakt der Kontinenten, a conference hotel in the beautiful wooded scenery of Soesterberg, close to Zeist and the city of Utrecht. The hotel offers great comfort and excellent food.
This summer you can experience the best string quartets in the world!
For the concerts we welcome (next to our teaching staff) Quatuor Ébène, Pavel Haas Quartet and many more.
Our young quartet-in-residence Viride Kwartet will perform together with Cuarteto Quiroga the famous Mendelssohn's octet. Come join us and we hope to see you this summer!
Since 2019 Zeist Music Days is an international partner of Musethica, an education method for exceptionally gifted young musicians.
The Zeist Music Days festival is organized by Stichting Zeister Muziekdagen, the Netherlands.