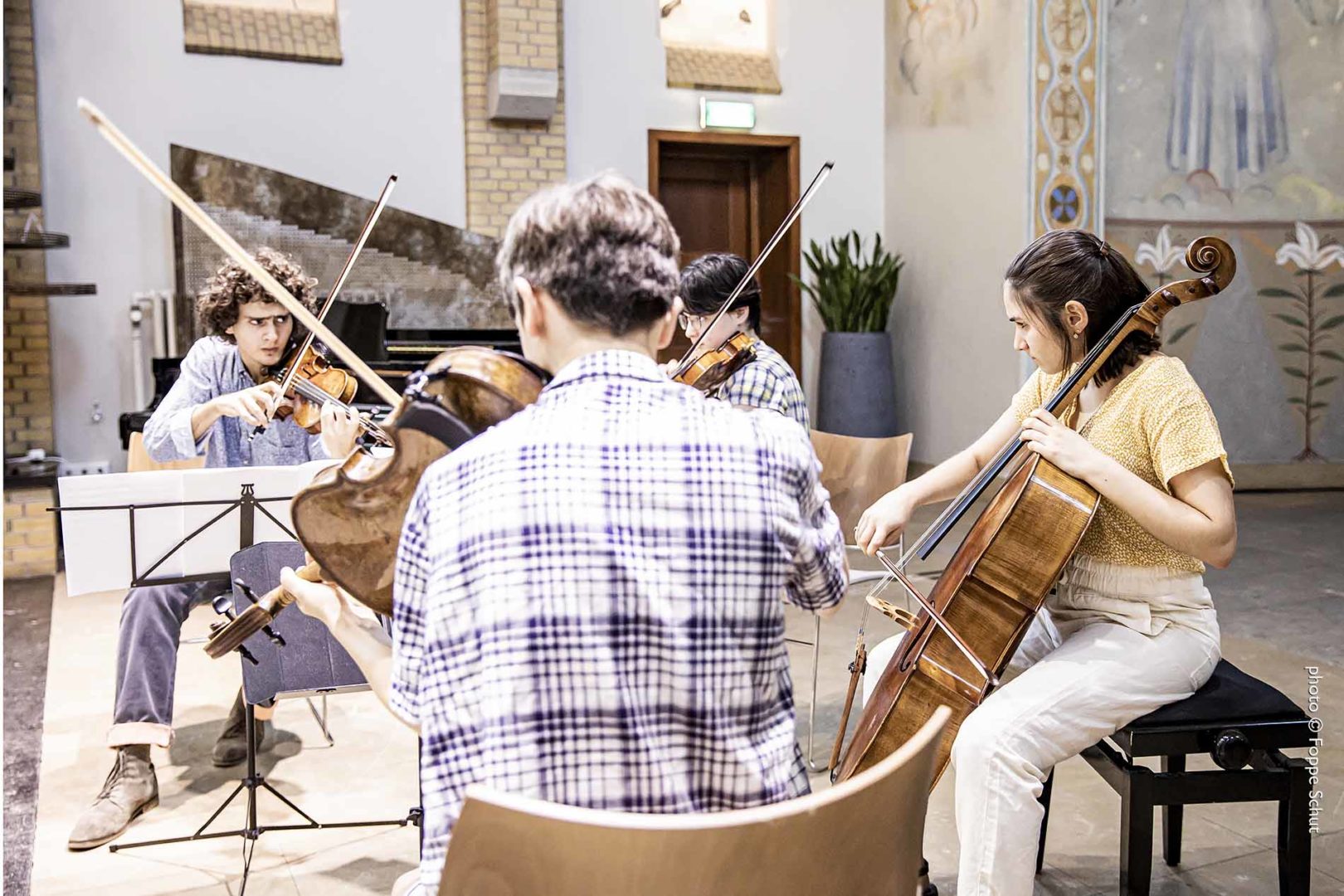 Since 2008 Zeist Music Days are under the leadership of Alexander Pavlovsky, the first violinist of the Jerusalem Quartet.
Over the years, the festival has developed into a meeting place for talented international students, renowned string quartets, famous soloists, and distinguished teachers. The festival offers an excellent opportunity to benefit from the very best coaching.
The masterclasses are open to violin, viola, and cello players, both students, and graduates from music academies all over the world. This year there are also a number of places available for string quartet-related ensembles.
Participants will stay at Kontakt der Kontinenten, a training and conference centre in the beautiful woodland setting of Soesterberg, not far from the city of Utrecht.
Applicants must register as members of an existing ensemble.

The festival offers a unique combination of:

Two weeks of everyday coaching, the coaching is given by the renowned musicians performing at the festival concerts themselves
A number of Young Talent concerts in the surroundings of Zeist like Almere, Amerongen, and Zaltbommel
A grand finale concert on the last Friday of the festival with all masterclass students performing at the festival concert hall, the Moravian Church close to Zeist Castle
A small setting with a limited number of participants, maximum 6 ensembles
No competition, as we have the ambition for all participants to focus solely on their music development.

Many musicians, teachers and students who have attended in the past are full of praise for the festival's inspiring and informal atmosphere.
Since the first Zeist Music Days in 1990, many famous musicians have given masterclasses at the festival including: Shmuel Ashkenasi, Marc Danel, Rostislav Dubinsky, Valentin Erben, Avri Levitan, Orfeo Mandozzi, Zvi Maschkowski, Alexander Rudin, Alexander Sitkovetsky, Donald Weilerstein, Oliver Wille, Borodin Quartet, Quartetto di Cremona, Cuarteto Casals, Daniel Kwartet, Emerson String Quartet, Jerusalem Quartet, Pavel Haas Quartet, Cuarteto Quiroga, Schumann Quartett, the Szymanowski Quartet, Vermeer Quartet, Quatuor Ysaÿe, and members of the Amadeus, Guarneri, Juilliard and Pražák Quartets. Renowned pianists have incidentally joined our teaching and coaching sessions: Boris Giltburg, Robert Kulek, Elisabeth Leonskaja, Menahem Pressler and Wu Qian.
Get a first-hand impression of our masterclasses in this 12-minute documentary by Thomas Sykora.